"Never say I can't."
My grandfather's wisdom; My Credo.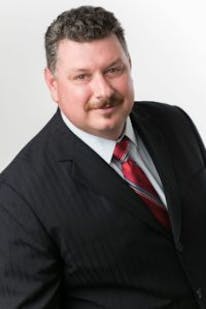 I am John Frank, a full time licensed Realtor®, father of one & proud Winnipeger. Winnipeg, Manitoba is my home. I have travelled, worked & lived abroad but nowhere else has been home. I love to cook. It's a very favourite hobby of mine & a creative outlet. In the summer I enjoy golfing and winter cross country skiing. Though I've much room for improvement in both.
I feel that I've had three careers in my life. Each and everyone has built on the strengths of the one that came before it. My first, was 17 years in the making (& a good part of my misspent youth) was in hospitality. I loved it. It instilled in me a strong work ethic, an ability to think on my feet & that listening is an essential activity as well as a valuable skill.
My second career started with me studying marketing at the University of Winnipeg. For the next 8 years I worked with an industry leading manufacturers agency that represented top brands in there category. During that time I honed my sales strategies, negotiation and problem solving skills & was required to continually educate myself. I also owned a small but successful catering company at the same time as well. All prior to establishing my real estate career.
Throughout all my careers I've worked with the best people. That's why I joined RE/MAX professionals, because of their excellent track record. Simply put, they are the leaders in the industry. Who doesn't want to work with the very best!